Tais-toi et écoute (2020)
This is Belgium (2020)
Tais toi et écoute (2020, 5 min. loop) is a video installation, or if you like, a scene. It consists of a corridor, a dungeon-like space with a projection screen, and a number of headphones connected to a socle. In a video projection, we can see a group of people in a very strange light. When we enter the room, they applaud, then freeze. And then they applaud again. Loop. We understand that there is a distance between these people and us. They look unusual. They are from the past. The entourage speaks about it. What are they waiting for? Who are these people? You will never know that among them was, for example, a sugar tycoon and the former president of Ukraine Petro Poroshenko and his wife, or the mayor of Karabinovych' hometown Odessa – Eduard Gyrvitz. And all of them came there on invitation by Ukrainian composer Yan Tabachnik. How did their fates develop? What did this get-together lead to? Did that concert happen in the end? Yes, there is also something that glows behind the screen. A magical sealed letter – a letter of happiness. Perhaps in there you will find an answer.
The work was created with kind support of HISK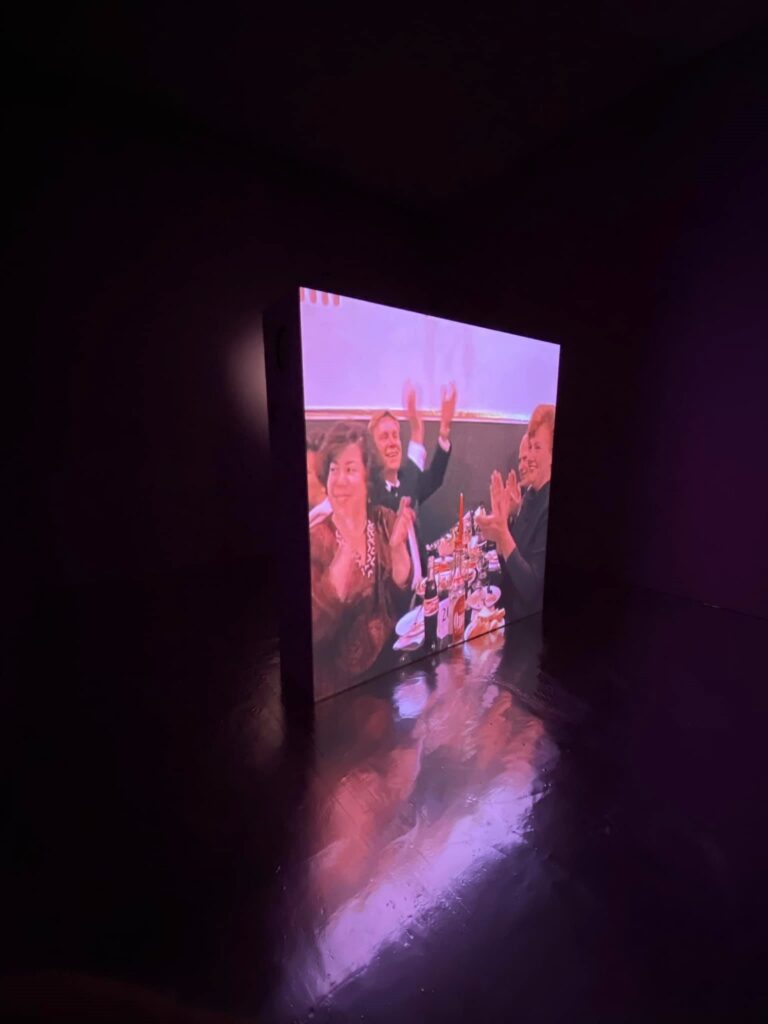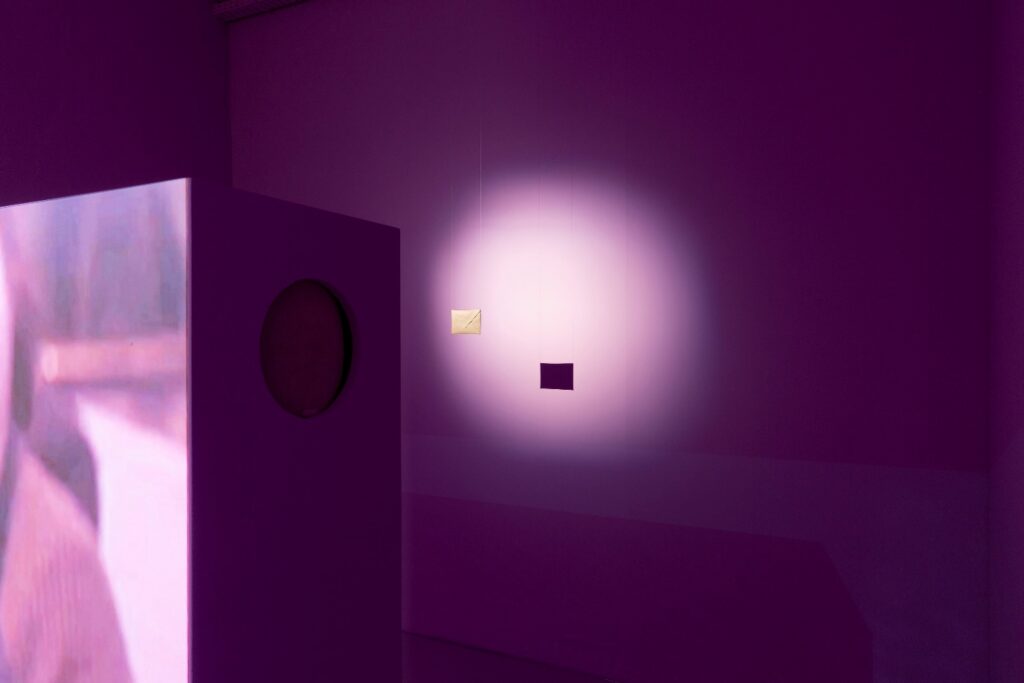 Nikolay Karabinovych (1988, Odessa, Ukraine) lives and works in Antwerp, Brussels and in Kyiv. The artist works in a variety of media, including video, sound, text, and performance. In 2020 and 2018, he was awarded the first PinchukArtCentre Special Prize. From 2019-2021 he studied at the Higher Institute for Fine Arts (HISK) in Ghent. In 2017, Karabinovych was an assistant curator of the 5th Odessa Biennale. His work has been shown at M HKA — Antwerp (BE), PinchukArtCentre Kyiv (UA), Jewish Museum and Tolerance Center Moscow (RU), Museum of Modern Art, Odessa (UA).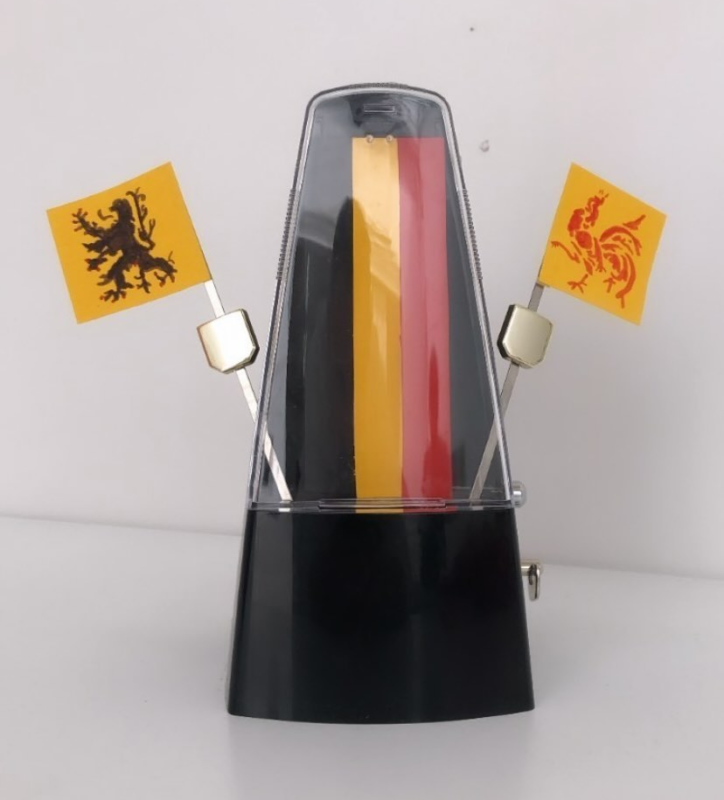 This is Belgium (2020)