Nenad (2020)
Every time you leave, you are born again (2022)
In the short film Nenad (2020, 22 min), Mladen Bundalo returns to Bosnia and Herzegovina to tell a hopeful tale of migration and destiny migration, as experienced by the eponymous hero of the title.Nenad is a worker at a train repair factory in Prijedor, and as many young people around him, he plans to go to work and possibly permanently live in Slovenia. Between nostalgia for the homeland and dreams of a better life, the film explores the dilemmas that arise when one decides to leave your country.
Like thousands of fellow Bosnians, Mladen Bundalo felt compelled to leave his homeland. In his case, it was thirteen years ago and his chosen destination was Brussels. Because of the war in the Balkans and ongoing economic depression post-2008 half the people born in Bosnia and Herzegovina no longer live there, Bundalo points out. "It is still going on, the economy has never recovered." And every time he returns to Bosnia, the place is even more deserted, fewer to people meet, fewer to people "to speak with, to have a coffee with." So Bundalo set out to chronicle the massive anthropological/ethnographic changes that he was observing first hand. "It had become a real problem so I decided to react and to find optics through which I could speak about that phenomenon," he underlines.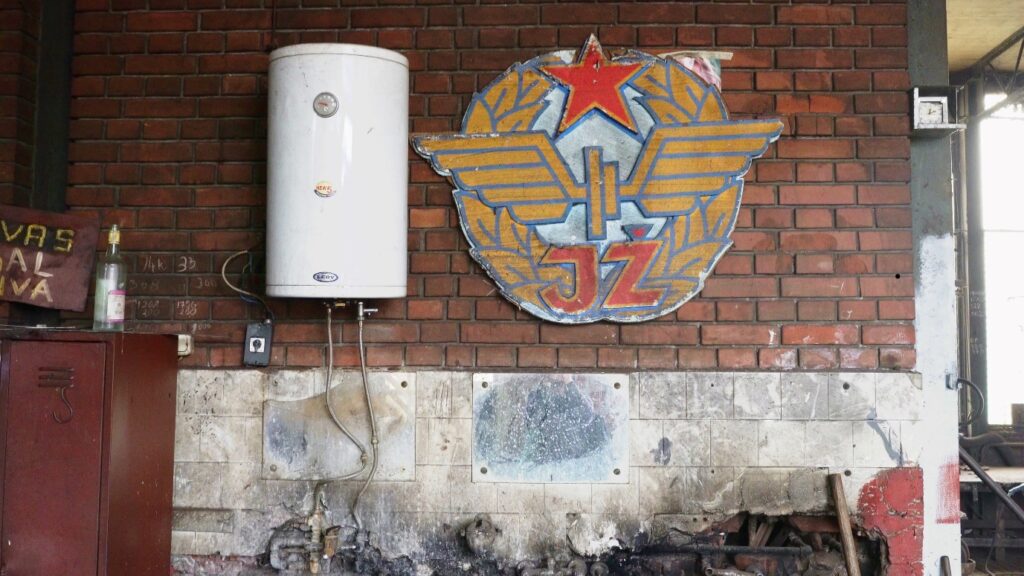 His close friend Nenad had always decided to stay behind, working in a factory that builds and repairs rolling stock for railways. But in 2017/18 Nenad's gaze began to stray beyond Bosnian borders, to Germany or Austria. He may even try his luck in Slovenia.
"I decided that this dilemma you feel just before you leave is a really condensed and crucial moment, a point of synthesis, a psychological moment which is important for what will happen afterwards," explains Bundalo of the plan that he and Nenad hatched to record the latter's future trajectory. "I decided that this might be the door through which to observe this phenomenon. That is how I decided that we work together, and he was pleased."
Every time you leave, you are born again(2022) revolves around a Bosnian ritual: throwing a bucket of water into the footsteps of someone who is leaving for a journey. Indeed, water always finds a way to flow. Additionally, Bundalo adds, it can be considered to emulate the moment of birth. The water runs out first and then you leave your first home, the mother's belly. In the ritual, this memory is remembered and reenacted as an archetype for separation and new life. Bundalo shows visual and textual documentation of his last 5 departures from his family home. During Our Fluid Territories, he will treat the visitors to the Bosnian ritual when they leave the premises.
In collaboration with Dora Ramljak.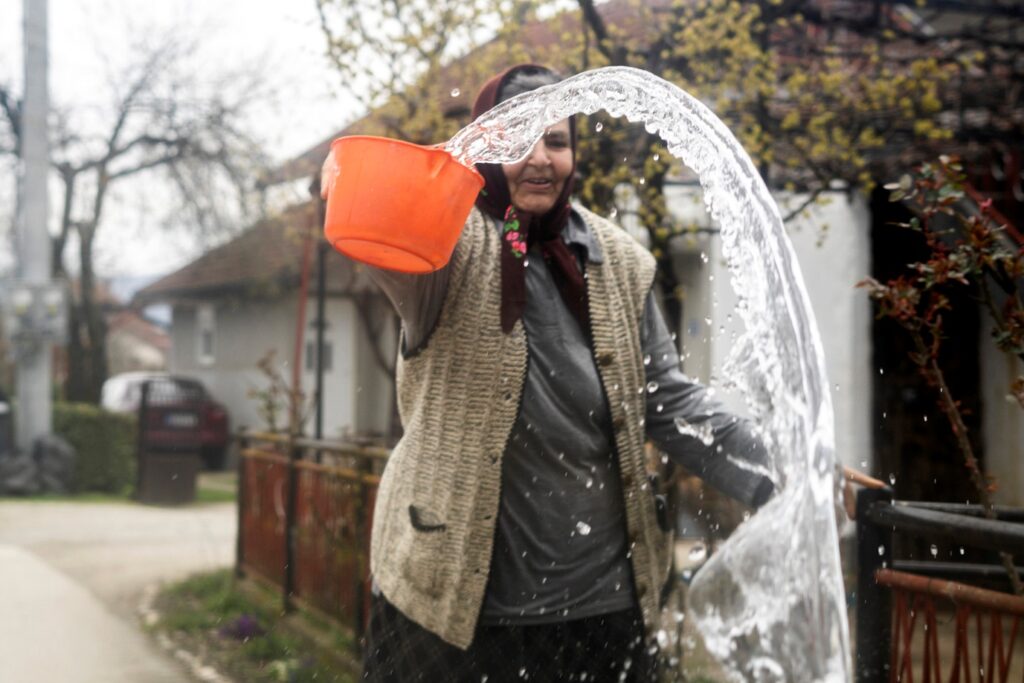 Mladen Bundalo (1986, Prijedor, Bosnia-Herzegovina). Graduated visual arts in Banja Luka (BiH) and video, multimedia and performing arts in Brno (CZ). An interdisciplinary artist working on a visual, dialogical, and auto-ethnographical system addressing movement, exchange, value, inflation, temporality and uncertainty, as nodal categories in the experience of modern society. Participated in over hundred international art-projects, exhibitions, screenings and residencies. Member of the "Tač.ka" art group. Lives and works in Brussels (BE).